We have curricula, lesson plans, activities, supporting materials, DVDs, videos, and games used by K-12, colleges, universities, DOLs, career centers, AHECs and many other organizations throughout the U.S.  Our products are available for purchase online or you may complete the order form  and send via email or fax (229.888.5154).
Anatomy of Health Careers
00011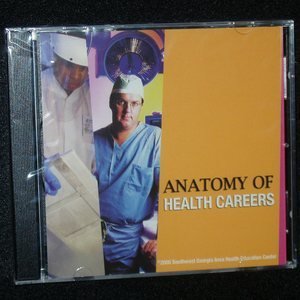 Enjoy this dynamic, engaging compilation of music, color and career information. Inquisitive students will love exploring health careers using this navigation-friendly CD.
The CD contains 62 in-demand health careers and is divided into sections based on occupational characteristics. Each "career page" contains the following:
Information video/dialogue by a professional in each of the occupations
Traits needed for the career
Typical places of employment
Entry-level or average starting salary information
Requirements to enter the career, including high school preparation, special education, and details on obtaining a license, certification or registration
A brief description of the career and a list of areas of specializations
Extensive financial aid information
Professional organizations to contact for further information